Pan-tastic Day at Fisherfield Childcare Nurseries
1st March 2017
Flour + eggs + milk = Lots of fun. That was the lesson learned by children at Fisherfield Childcare when they marked Shrove Tuesday in the traditional way.  Pancake-making (and eating!) sessions took place at all of Fisherfield's 7 nurseries.
At Sandbrook Park in Rochdale, the children experimented with different consistencies of batter. One was even strong enough to stick a plastic egg to a wooden spoon, a 'magic trick' that prompted three-year-old Alex to declare: "I'm a wizard!"  For the Little Farmers, only one thing was more fun than tossing their pancakes – and that was, of course, eating them!  Team leader Crystal said "They really enjoyed the pancake flipping. Everyone was really keen to join in and have a go.
The children also learned a little about why pancakes are eaten on Shrove Tuesday, the last day before the start of Lent. They talked about Lent traditions, and what they might want to give up for Lent.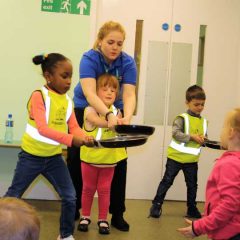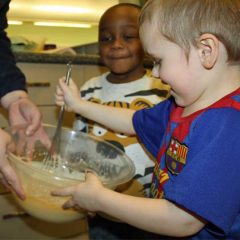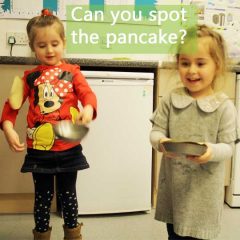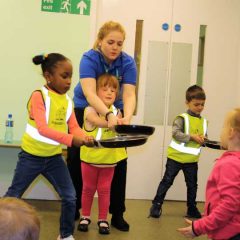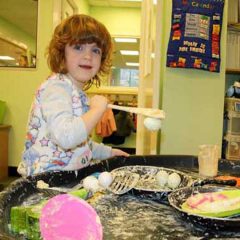 "