Leadership Team
Our leadership team is dedicated to providing the best in childcare and early learning experiences for all our children.
Fisherfield Childcare was established since 1996 and the founders, Nicky and David MacGill, are parents to three sons. Nicky has many years of practical experience and holds a post graduate in Early Years and David was previously a business manager.  Together their passion, skills, drive and investment in amazing staff, enables Fisherfield Childcare to provide excellent care to children, to give them the best possible start in life.
Initially 1 nursery and now 7 nurseries and 1 holiday club, with a succession of excellent Ofsted reports, their winning formula develops a childcare plan which include:
Early years foundation stage curriculum

personal and social development
communication and language
literacy and mathematics
understanding of the world
physical development

in purpose built enabling environments
by caring, nurturing qualified staff

"In everything we do, we try to make a difference, we are proud of our team's dedication to provide the best in childcare and early learning experiences. We value and build strong links with the children and their parents/carers to enable each child to excel. It is our honour and privilege to have the child in our care." Nicky MacGill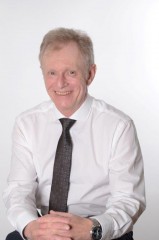 "The importance of the quality of childcare is paramount and as clear to me as it was 21 years ago. We recruit and train people with a nurturing aptitude to develop, encourage and enable positive experiences to the children in our care. Fisherfield Childcare has invested in purpose built nurseries, each equipped with fantastic facilities led by highly qualified caring empoyees."
"We recruit our team carefully and invest in their continuing professional development and share best practice across all our sites. Everyone is trained in safeguarding, paediatrics, and first aid certification as minimum standards. But this is just a small part of what we do to increase skill levels – in addition, we invest heavily in extra training in many other areas.."
David MacGill
Nicky and David recently introduced iConnect to further inform parents, in addition to handovers conversations; iConnect is a learning journey log application and maps the child's progress as well as recording the child's activities sometimes with videos or photos and can be view anywhere, anytime, by the parent /carer.
Management Team

Managing Director
Nadia Salim (Edinburgh Way Nursery Manager)

Executive Director
Sabrina Iqbal (School House Nursery Manager)

Hannah-Stopford – Derby Street Nursery Manager

Kim Sharples – Bury College Manager

Cherine Rasul – The Gables Manager

Leanne Baker – Redvale Nursery Manager

Becki Smith – Sandbrook Park Manager
In Fisherfield Childcare, all of our staff are leaders:
supporting children in developing their own individuality
supporting each other in our work
always learning and never blaming
always pushing ourselves to be better
Why not sign up to our newsletters to keep in the loop about Fisherfield Childcare? (Complete your name & email address in the form in the green bar at the bottom of this page to do so.)
"The Leadership team is passionate and very committed to delivering a high-quality setting for children." Ofsted Report, Hargate Avenue
"Children benefit from a stimulating and welcoming environment which offers a wide range of interesting activities." Ofsted Report, Redvales
"Staff have a secure knowledge of children's individual needs & children have formed strong attachments to staff members." Ofsted Report, Sandbrook Park
---