Rubber ducks and Cakes, what's not to like At Fisherfield Childcare Easter Fairs?
5th April 2017
Fisherfield Childcare Easter Fairs were a great success, when Bury College and Redvales nurseries entertained families raising just over £700 for NSPCC, with attractions of an Easter egg hunt, raffle, cake stall, tombola and food & drink stalls.
At Bury College Nursery, Danielle mother to preschooler Bella said "We have had a nice time today, Bella liked playing Hook a duck! She has been doing all sorts today, playing outside, doing arts and crafts, games and face painting."
Down the road at Redvales Nursery there was lots of fun too!  Ava and James walked away with a Minnie Mouse air walker helium balloon, two 'test your strength' prizes, handmade craft items, treats and two raffle prizes, and above all a big smile.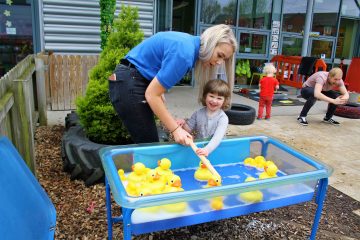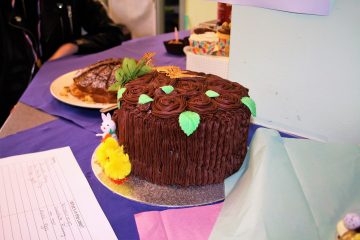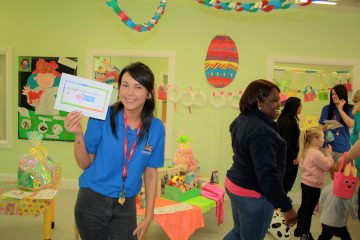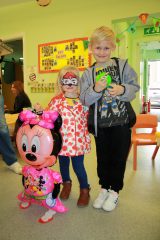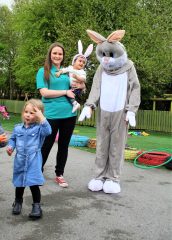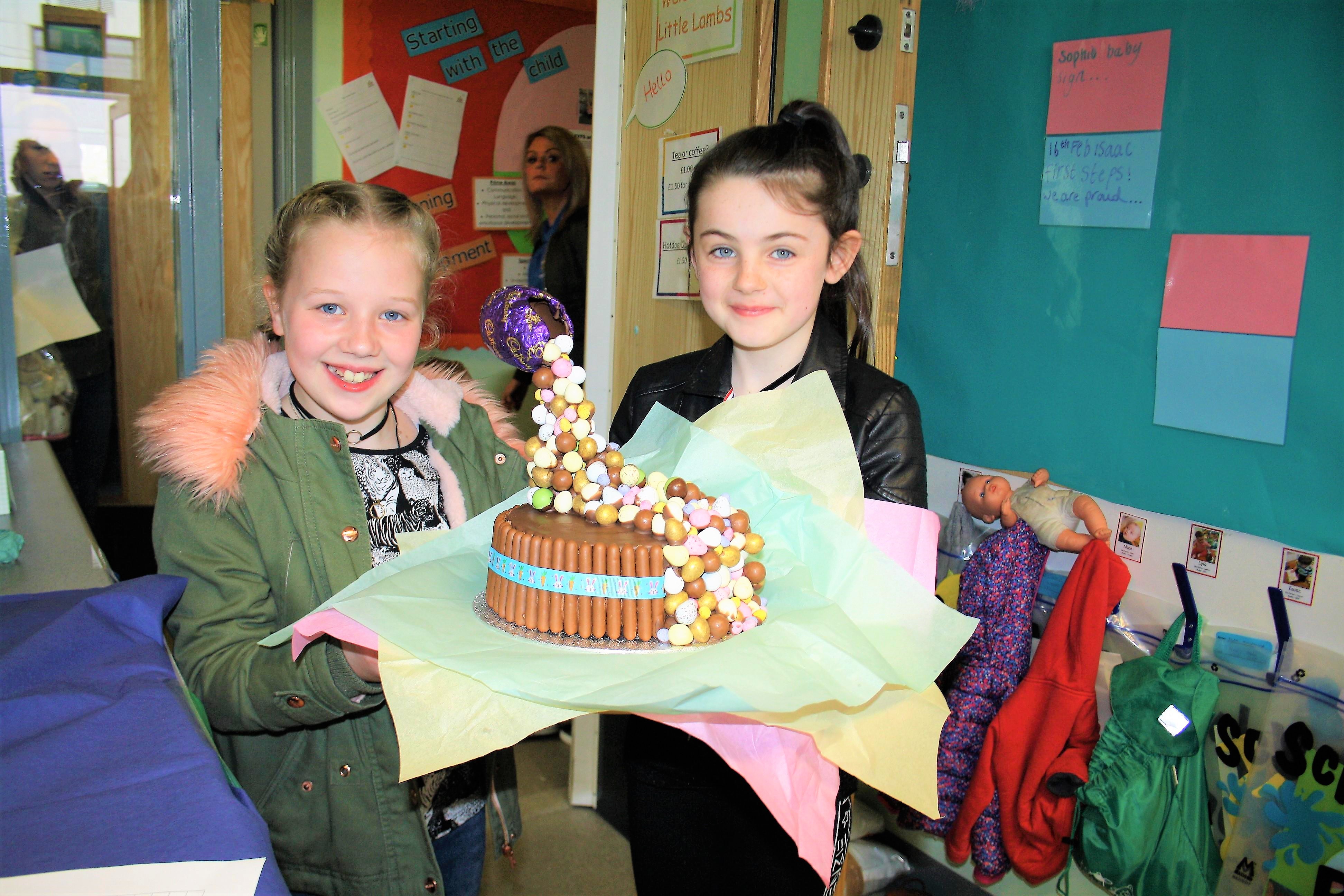 Fisherfield Childcare celebrates World Book Day in style
2nd March 2017
There were Gruffalos, caterpillars, bears, aliens and all sorts of characters, as Fisherfield Childcare celebrated World Book Day.  All 7 Fisherfield nurseries, across Rochdale and Bury, took part in World Book Day. The children are being encouraged to come into Nursery dressed as their favourite character from a book. They enjoyed all manner of activities based around some of their favourite books. Children at one nursery even prepared for the day by eating the same things as those eaten by The Very Hungry Caterpillar.
All the children and staff have loved getting dressed up for World Book Day. The Little Lambs wanted to take their nursery rhyme time a little further and re-enacted Humpty Dumpty and even crack some egg props ….. but couldn't fix him back together again.  It was a really fun day for all!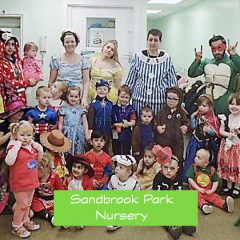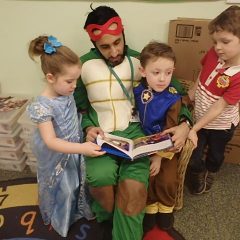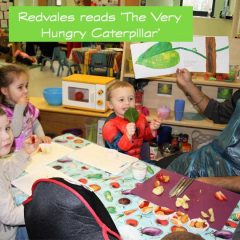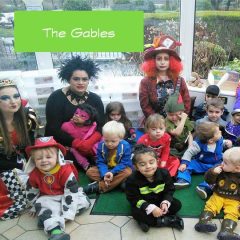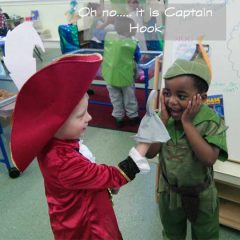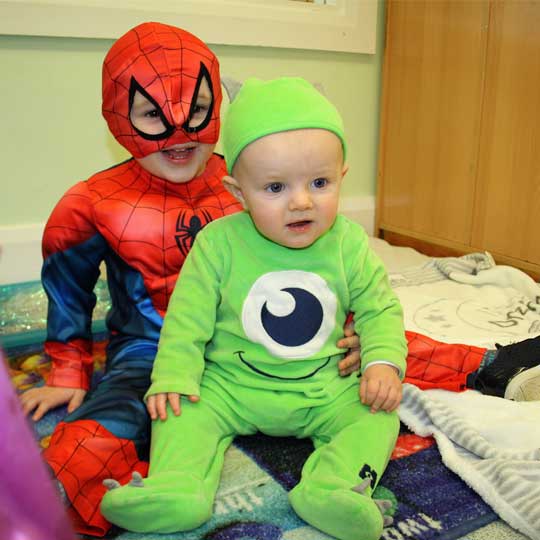 Pan-tastic Day at Fisherfield Childcare Nurseries
1st March 2017
Flour + eggs + milk = Lots of fun. That was the lesson learned by children at Fisherfield Childcare when they marked Shrove Tuesday in the traditional way.  Pancake-making (and eating!) sessions took place at all of Fisherfield's 7 nurseries.
At Sandbrook Park in Rochdale, the children experimented with different consistencies of batter. One was even strong enough to stick a plastic egg to a wooden spoon, a 'magic trick' that prompted three-year-old Alex to declare: "I'm a wizard!"  For the Little Farmers, only one thing was more fun than tossing their pancakes – and that was, of course, eating them!  Team leader Crystal said "They really enjoyed the pancake flipping. Everyone was really keen to join in and have a go.
The children also learned a little about why pancakes are eaten on Shrove Tuesday, the last day before the start of Lent. They talked about Lent traditions, and what they might want to give up for Lent.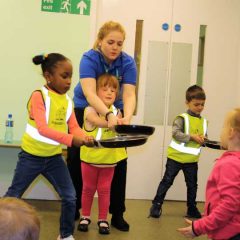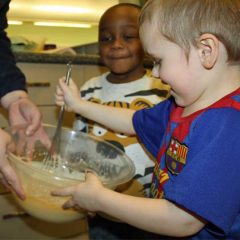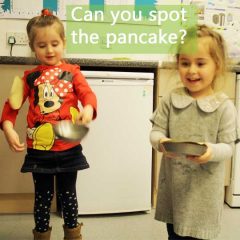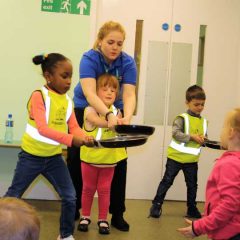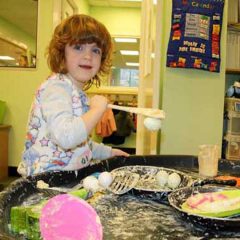 "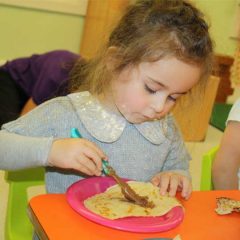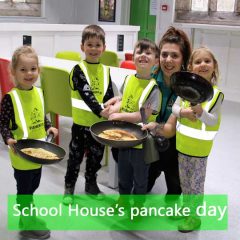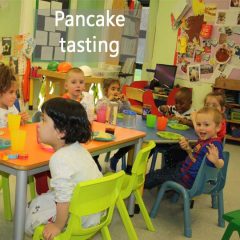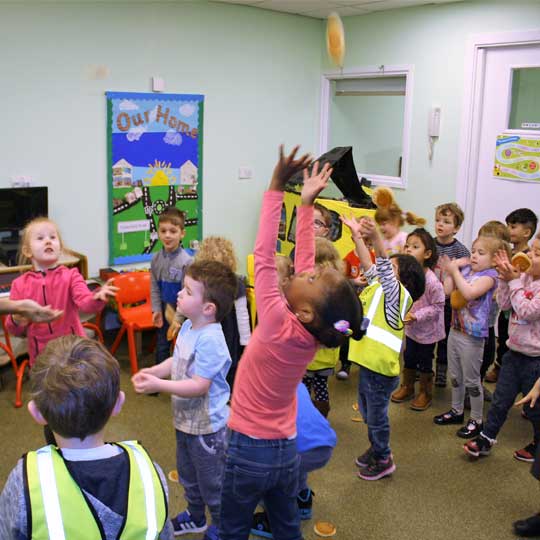 Renewing Redvales
21st November 2016
It took three months, many skips stuffed with rubbish and a lot of hard work but the new-look Redvales is now complete.
Outside, the woodland area, orchard, hard surface play area, allotment and outdoor kitchen have been enhanced by the addition of a new grassland area with picnic seating, a willow arch and a meandering wooden bridge. The existing wooden play equipment, sandpit, picnic area has had a makeover too – it's been sandblasted and re-sealed with wax. The alterations and additions mean that the nursery now boasts three large open-plan areas, making an even greater range of indoor activities possible.  As the nursery is by the community park the site is bordered by tall trees, but there's a secure fence around the nursery, and CCTV as well.
Inside there is a new baby and toddler room, containing purpose-built equipment including low-level tables, a kitchenette, pre-schooler-sized toilets, potty-training facilities and sleeping areas.  There is also a 'baby pod', a cosy cocoon containing sensory equipment and a selection of toys and other items that can be personalised to each child using the pod.
There's a new reading and relaxation area for children of all ages. It's lit by lots of natural light and has plenty of comfy seating, making it a great place to read – or just to enjoy some quiet time. We also have new flooring throughout and, for a fluid transition between indoors and outdoors, a space where coats and wellies can be kept at the ready, just waiting to be put on little ones before they race outside.
Gemma, Assistant Nursery Manager said: "The children are still exploring their new space, and already they love it. They also adore going on adventures outside, and taking part in activities made possible by the outdoor facilities – such as learning about different types of gardens, planting seeds and pulling up carrots and onions."